Personal Loans Online
APR Rates Range From 5.99% to 35.99% maximum
Are you looking forward to getting small personal loans online? Then you have come to the right place. SKIPPER Loans provides the most convenient method for anyone to get an easy online personal loan and cater the financial requirements. You can expect to get quick personal loan approval from us. You don't have to go through any lengthy and frustrating processes while trying to get your hands on money from us!
Easy & Small Personal Loans Online Approval
With a personal loan, you will be able to obtain money for any financial requirement that you have. These loans are usually associated with a fixed duration and a fixed interest rate. You will have to keep on making repayments on a monthly basis. There is no need to have collateral when getting a personal loan. However, these loans are legitimate and secure and quite popular among people.
You have the freedom to apply for a personal loan from numerous sources. The time taken for you to get money to your hands is relatively short. However, you need to make sure that you go for safe online personal loans to experience all benefits that come along with it.
Benefits of Obtaining Online Personal Loans from SKIPPER Loans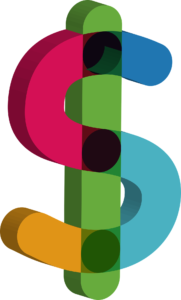 Personal loans can be used for almost anything. While you are applying for a loan through a bank, you will have to go through a lengthy and frustrating process. We will make sure that you don't have to go through such a process when obtaining your loan. Instead, we will provide you with the most convenient path to follow and get your personal loan. You just need to go ahead with it and get money to your hands.
You just need to spend a few minutes in front of your computer to apply for a small personal loan online. There is no need to go through the struggle of dealing with extensive paperwork. You will love the overall process of getting your loan.
How Do Our Personal Loans Work?
When you apply for fast and flexible personal loans online, you will be able to receive money in three simple steps. Here's a quick overview of those three steps that you will need to follow:
Apply for the personal loan
You should initially apply for a personal loan from our website. We have an application form, which you can easily fill out and apply instantly.
Await for approval
Once you submit the application, you'll get a quick decision. If you qualify, you will be able to get the approval. We also offer online personal loans with good or bad credit. Hence, you don't need to worry too much about your unhealthy credit score at the time of applying for a loan.
Get your money
Upon approval, we will deposit money to the bank account you submit. As you can see, we offer the most convenient process for anyone to obtain a quick loan.
Apply for a Legit Personal Loans From SKIPPER Loans
At the time of applying for legit personal loans online, you will have numerous options available to consider. You can receive a better experience through us. That's because we provide a better experience than the other lenders. Here are some of the reasons why you should apply for a loan with us.
We offer personal loans for people with bad credit
Regardless of your credit score, you can contact us and apply for a personal loan. We will be able to provide even with bad credit on the same day. Not all lenders will do it, but we are happy to help you to overcome the struggling situations you face.
Fixed monthly payments
Once you obtain the amount, you will have to keep on making fixed monthly payments to it. You will know how much money you should pay for the loan installments ahead of time. This will help you to manage your finances in a better way.
Low and fixed interest rates
The interest rates associated with our personal loans are relatively low when compared to other lenders. Hence, we can help you to save a considerable amount of money in the long run. Our interest rates are fixed as well.
We will deduce the installments automatically from the bank. The monthly installment payments will be deducted automatically from your bank account. Hence, you don't need to do anything to make the payments every single month.
No prepayment penalties
When you get some cash in your hand, you can settle the personal loan ahead of time. There are no prepayment penalties.
Types Of Personal Loans
Emergency Loans – If you have a personal requirement for obtaining money, you can apply for an emergency loan. No matter what your requirement is, you will be able to use the money that you get with this loan to cater to the requirement you have.
Wedding Loans –  With high-quality lending services from SKIPPER Loans, you can obtain wedding loans without any hassle.
Medical Loans – You never know when a medical emergency would impact you. This is where you can go ahead and apply for the medical loans we offer.
Home Improvement Loans – Your home is one of the biggest investments that you do in life. Therefore, you need to make sure that you are maintaining the home in top-notch condition at all times. You can get sufficient funds by applying with us, which is more than enough for you to cover the costs associated with home improvement.
Vacation Loans – Relaxing on vacations with a family can be a different experience. That's what we arrange for you through our loan process.
Boat Loans – It is easier to apply for a personal loan with us and uses them wherever you like even if you want to buy a boat.
Motorcycle Loans – We are delivering motorcycle loans to people who are dreaming of purchasing motorcycles.
Representative Examples of APR & Total Loan Costs
The following table represents sample rates, is for informational purposes only, and may not reflect the actual APRs offered by your lender and/or lending partner:
| APR | 6.00% | 10.00% | 25.00% | 35.99% |
| --- | --- | --- | --- | --- |
| Loan Amount | $5,000 | $5,000 | $5,000 | $5,000 |
| Period | 36 months | 36 months | 36 months | 36 months |
| Monthly Payment | $152.11 | $161.34 | $198.80 | $228.99 |
| Total Payments | $5,475.95 | $5,808.09 | $7,156.77 | $8,243.66 |
Frequently Asked Questions
How Long it Will Take to Get a Small Online Personal Loans?
It will usually take around one business day for you to get a personal loan. We have an optimized process, where we strive to provide our borrowers with money as soon as possible. If you are qualifying and provide information accurately, we can make sure that you will be able to get the money deposited into your bank account within the shortest possible time.
Will Checking the Rate Affect Your Credit Score?
No, it will not have any impact on your credit score. We offer personal loans online with good and bad credit.
What is the "Annual Percentage Rate" – APR?
The Annual Percentage Rate (APR) is the annual rate charged for borrowing a loan. As loans can vary in terms of interest-rate structure, transaction fees, late penalties, and other factors, a standardized computation such as the APR provides borrowers with a bottom-line number they can quickly compare to rates charged by other lenders. Because SKIPPER Loans is not a lender itself, it is essential to contact the lender you are getting a loan and connected with directly to obtain the details of your loan agreement.
How to repay the loan amount?
The lenders in our network offer a personal loan and have a 61-day minimum for repayment and a 72-month maximum for repayment term. Each lender has to describe the loan repayment process on the loan agreement clearly, therefore we advise that before accepting any loan, you must read the loan agreement, especially the APR part and repayment terms.