Emergency loans online are designed to provide you a quick help when any unexpected situation occurs. SKIPPER Loans is one of the best loan providers in emergencies in the US.
What Are Emergency Loans Online?
Emergency loans are the form of personal loans that offer the quickest and smartest way to handle your unexpected problems.
We all know that life is full of surprises. And while some of them are quite pleasant, others may turn out to be absolutely disastrous, leaving you with a huge mess on your hands that you have no means to fix.
Emergency loans with no credit check history at SKIPPER Loans has a way to make problems go away if you don't have any savings. Emergencies usually come unannounced, when you least expect them. They tend to catch you completely unprepared, both emotionally and financially.
Emergency Loans Online – You Can Use it in Many Ways
Emergency loans can be used in many ways. These can help you to get rid of any sudden popped-up problems such as:
A Car Repair

If your car breaks down, you can use the help of emergency loans to repair it.
A School Fee

Whenever you need to pay a school fee for your kids, our emergency financial help can be a good option.
Any Medical Emergency

Get needed help when you have a medical emergency
An Appliances Repairing

Keep your appliances working fine with the help of emergency loans.
Why Should I Choose SKIPPER Loans for Emergency Loans?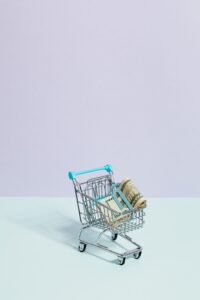 If you have found yourself in that kind of ordeal and you are in desperate need of emergency cash loan help with a low interest rate and APR from 5.99% to 35.99%, consider applying for one of our emergency loans online.
No need to wait for the next paycheck! On SKIPPER Loans, you can easily get an emergency cash advance in the shortest time and at the lowest rate.
We are the quickest way to get emergency loans with bad credit
Applying with SKIPPER Loans means you can get the fastest and easiest way to handle your unexpected problems.  Our emergency loans can be applied with a poor credit score.
Benefits You Can Have With Online Emergency Loans
Instant Fix: Whenever the crisis strikes, you are ready! Take care of any problem within 24 hours using emergency cash loans.
Flexible terms: We have a vast network of independent lenders ready to provide you with emergency cash loans.
Easy to apply: If you are over 18 years old, have a U.S. passport, a job, and a bank account in your name, you are qualify.
No credit history checks: Did banks decline your loan request because you had a bad credit score? No problem!

Around-the-clock access:

Unlike banks, we work 24/7. You can go online at any time of day and night and apply for a loan on our website.
Safe and Secure We are very safe and secure in terms of loans.