Wedding Loans
Make Your Wedding Day Special
Fund your big day with the help of wedding personal loans from SKIPPER Loans. Easy to Apply and Get Funded within 24 hours. At SKIPPER Loans, you can apply for a long-term wedding finance personal loan with a low apr in just a few clicks,
Wedding is one of the happiest days of your life. But sometimes, it turns into a royal headache, when you think of how much money you need to invest in it. A venue, tuxedo, wedding dress, limousine, reception, cake,flowers, and honeymoon – this is only the tip of the financial iceberg. Every single detail – from napkins to invitations – will cost you a small fortune.
However, not all newlyweds can afford to have the wedding of their dreams. If you don't want to ask your parents to chip in or put the celebration of your love on hold while you manage to save up more, wedding loans are the best solution for you!
Where to Apply for a Wedding Loan?
SKIPPER Loans gives you the right platform where you can apply for a long-term wedding finance personal loan with low apr in just a few clicks, get approved within a few hours, and get your money in cash on the same or the following day.
Wedding financing has never been easier! Now you can afford everything you want and give your special someone the wedding they deserve with marriage loans also known as wedding personal loans.
How to Get Wedding Loans for Bad Credit?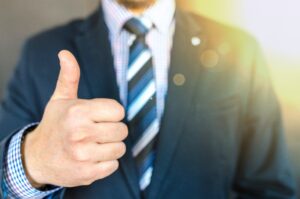 If you worry about your credit history, we've got you covered! Our lenders gladly consider your credit history and you can apply for wedding loans for bad credit – and you can set your own fixed dates to pay the loan back in time.
Usually, wedding personal loans are required to be paid out within the fixed dates. However, we understand that wedding loans are typically a considerable sum of money, so you can negotiate the terms and buy yourself some more time if you think it's less.
How to Apply for Wedding Personal Loans?
Loans for weddings are basically unsecured personal loans that you can use to fund your ceremony. Though it may not be the best idea to start your marriage with debt, getting a personal loan for a wedding will allow you to forget about money for a change and concentrate on blissfully planning your wedding.
Applying for a loan in an emergency through SKIPPER Loans is very easy and takes less than 3 minutes.
To qualify, you need to be a U.S. citizen over 18 years old, employed and have a stable monthly income.
You also need to have a bank account in your name.
Submit an online form, including your personal information and borrowing money amount you would like to get.
SKIPPER Loans is not a banking institution or lender. We are a tool that connects independent lenders with potential clients. We work with a vast network of lenders, so when you apply with us, you can always choose between several options. When we get your application, lenders check if you fit the requirements, and then immediately provide you with an instant loan decision.
Low APR and Best Time Limit to Repay Your Wedding Loans
Usually, the time limits are 61 days to 72 months. With SKIPPER Loans, you will get access to the best wedding lenders with competitive rates (Lower APR from 5.99% to 35.99%) and flexible terms.