Vacation Loans
Now Traveling is Easy with Our Holiday Loans
When your summer vacation is just around the corner, the last thing you want is to be cash-strapped. Unfortunately, if you can't see unexpected expenses coming then you can choose SKIPPER Loans for holiday loans online. They are also known as vacation loans.
Holiday Loans Online – Your Vacation Funds Are Ready
Things happen when you least expect them, like when you're packing your stuff for a long-awaited vacation and have no money. What do you do in that situation? The good news is that changing tickets to postpone your trip until better days is not the only option available to you. By taking out vacation loans online at SKIPPER Loans, you can always stick to your plans.
Is your trip up in the air because you have broken into your savings? As their name implies, vacation loans are something that will help you fund your vacation no matter what. Even if your flight takes off tomorrow, it's still not too late to get the needed amount of money. Are our holiday cash loans near me to apply for? Yes! You can apply from anywhere in the US.
How Useful Vacation Loans Can Be?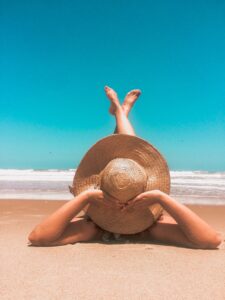 Vacation loans are useful for your whole trip such as plane tickets, hotels, bills, and transport.
You can apply for vacation loans with bad credit right away from home and get it approved on the same day if you qualified. Get everything ready to have fun and repay the loan over time.
So if you are in rush to go on holiday, on a wedding honeymoon, or on a weekend trip with your family, then don't worry. Just fill out a simple form online and get your vacation ticket.
The most important thing is that if you have a bad credit score and you are afraid to get a loan with it then no need to worry about it. SKIPPER Loans offers vacation loans with bad credit.
Benefits of Vacation Loans
Flexible Terms

We have a vast network of licensed lenders ready to provide you with vacation loans with flexible terms & conditions.
Easy to Apply

If you are over 18 years old, have a U.S. passport, a job, and a bank account in your name, you are qualify.
Safe & Secure

We are very safe and secure in terms of loans. Your information will be confidential.
What You Need to Apply for Holiday Loans Online?
Unlike the vast majority of financial institutions out there, we don't require you to pledge your property as collateral to take out a holiday loan. Neither do we run credit checks and pry into your banking affairs, meaning that even a low credit score doesn't get in the way of approval. It's our mission to help people, which is why almost all employed Americans can end up with their coveted holiday cash loans at SKIPPER Loans.
The only thing we require you to do is fill in a simple application form on this website. Be sure to provide us with your employment and personal information that will be protected using state-of-the-art encryption methods.
Once completed, your form will be:
* sent to our hand-picked network of lenders
* processed by the trusted providers of holiday cash loans
* matched for the most favorable rates and repayment terms
Loans for Holidays – How to Avoid Overpaying?
With SKIPPER Loans, you will never be offered three-figure interest rates and charged hidden fees for our service. We strive to protect the interests of borrowers, making sure they get not only instant loan decisions but also the highest level of flexibility when it comes to repayments.
These terms vary from lender to lender, and we'll sort them out to find the perfect fit for you. Don't give up your vacation time for the simple reason that you're on a budget. Let SKIPPER Loans meet all your financial needs within minutes!
Why SKIPPER Loans is the Best for Holiday Loans
When you don't have time or options to choose, then you have SKIPPER Loans. We understand our customers and give them every possible help for their life.
With us, you can apply holiday loans at anytime, from anywhere. Your application will have an instant decision. We fixed repayment options, low interest rate and quick approval.