Do you need to borrow some money to improve your home's look? Then applying for home improvement loans is one of the best decisions that you can take. There are low-interest home improvement loans, which will help you with getting all the assistance you want with making improvements to your home along with your comfort levels.
What is a Home Improvement Loan?
Let's shed some light to understand home improvement loans. Basically, if you are applying for personal loans then they can be used for your home renovation. Depending on the amount of the loan and the borrower's credit, most lenders offer payback periods of 2-7 years.
At SKIPPER Loans, homeowners may borrow up to $50,000 at a low-interest rate of only 5.99 percent. Furthermore, throughout the approval procedure, most lenders analyze more variables such as stable income, and repayment history, than only the credit score.
You can use home renovation loans for a variety of projects, including fencing, landscaping, pool finance, basement finishing, water heater replacement, and more.
Can I Get Home Improvement Loans with Bad Credit?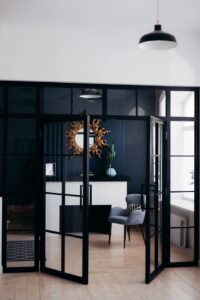 You may still get home repair loans if you have low credit. If your credit score is between 540 and 600, you should apply with such a co-applicant to improve your chances of being approved.
Some of our lenders exclusively deal with consumers with terrible credit, while others only work with clients with strong credit. When you apply, we connect you to a suitable lender that can assist you and satisfy your requirements.
SKIPPER Loans will assist you in finding lenders that can assist you without negatively impacting your credit score. We provide assistance to you in getting home improvement loans with bad credit.
Perfect Home Repair Loans With Bad Credit
If you have good to exceptional credit, you may be eligible for a bank or credit union home repair loan. The easiest method to compare bank and credit union rates is to go online. In most situations, you may check their beginning pricing immediately on their website. Online lenders, on the other hand, often provide relatively low rates for any and all credit categories.
Furthermore, our procedure is usually a lot simpler and quicker. We work exclusively works with reputable and trustworthy lenders, which is just another incentive to use their site.
However, if you are looking for no-credit-check home repair loans, you can connect with us. We can provide the best possible experience to you with getting your home
What Are the Advantages of Taking Out a Home Renovation Loan?
There are many reasons to seek a home renovation loan, but here are a few:
Improve your home's worth
Making additions or repairs to your house might increase its worth. This implies that, although a home repair loan may incur fees and interest, you are likely to recuperate your investment. Furthermore, taking care of house repairs as soon as possible might avoid future damage and save you money over the long term.
Moving is far more difficult than remodeling your house. Furthermore, the majority of homeowners like the renovation process. It allows homeowners to personalize their property and make it more practical. Furthermore, upgrading your property may greatly boost its worth.
Emergencies occur. You should get a home renovation loan if you have an emergency repair or damage and do not have the funds on hand.
Frequently Asked Questions
Is it possible to receive a personal loan to do house improvements?
A personal loan for home upgrades is available to people with all credit kinds. Personal loans may offer a large amount of cash to homeowners with no spending limits. Sounds like there are unlimited possibilities, right? Consider what you might accomplish with $20,000 or even $10,000 in-house upgrades.
Home improvement loans can have low-interest rates and flexible repayment options. The majority of lenders provide both unsecured and secured personal loans. This implies that there is no need for collateral and also that your interest rate is set during the loan duration. This may make it simpler to manage a personal loan than other choices. Personal loans are available to borrowers with credit ratings as low as 580.
What is the best sort of financing for house improvements?
One of the most common sorts of loans is a personal loan for home upgrades. However, the best sort of financing for home upgrades is largely determined by your financial situation. It's critical to research your alternatives and educate yourself. You may choose the choice of options that seem ideal for you after learning more about each form of home renovation loan. If you need assistance with obtaining a personal loan, go to SKIPPER Loans to get various customized loan offers in minutes.
With a home renovation loan, you may get the finances you need to make your idea a reality. You should not be required to submit any collateral when taking out a personal loan to enhance your house. You may be required to use your house as collateral if you utilize a home loan or line of credit.
A personal loan is often simpler to qualify for than a home equity loan or home equity line of credit. To qualify for a home improvement loan, most lenders ask that you have equity in your property and acceptable credit. Taking out a personal loan to enhance your property might be the best solution. You may put the money to any purpose you like, and the payback conditions are open.